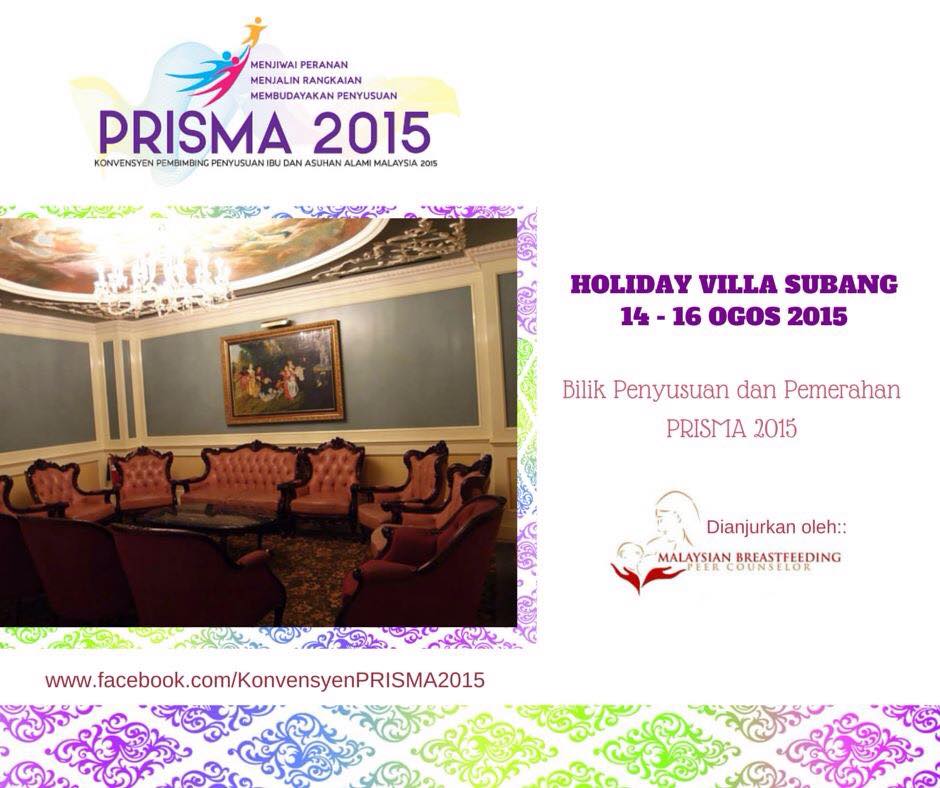 Guess what's this room for?
Breastfeeding and milk expressing, yes!
Specially prepared for the convenience of our PRISMA 2015 participants. Situated right next to the Victorian Ballroom where the convention is happening.
The prayer's room is just across the ballroom for our Muslim friends and what's more?
There's an awesome rate for those who make an effort traveling to join us!
Quickly make a decision today in joining us! Us, the PRISMA CREW, have your comfort and convenience at heart.
This is a convention not to be missed! It's gonna be 3-days of awesomeness we promise you!
See you there! *wink*
P/S: If you are a business owner and would like to have a booth setup at the convention, please email prisma2015@malaysianbfpc.org with subject title "BOOTH PRISMA".