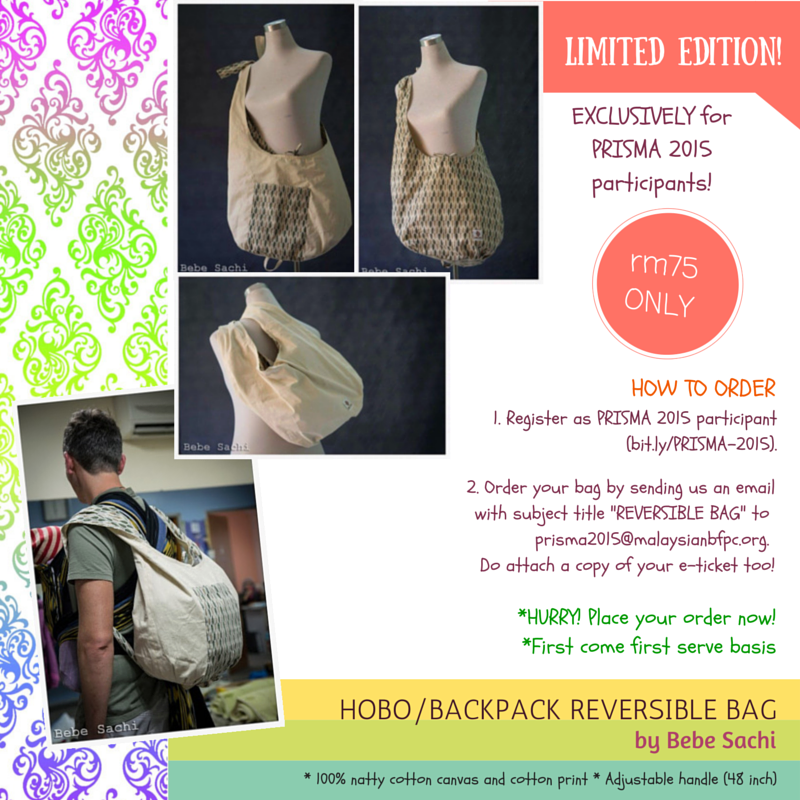 Bebe Sachi is excited to bring you their first machine woven baby wearing bag that they designed to allow maximum flexibility and creativity to the wearer.
It can be worn as a sling bag, cross over or backpack, and it's reversible! Pockets on each side.
These bags are made from 100% natty cotton canvas and cotton print. Sewn by their Fairtrade in-house tailors that make their wraps and MT's.
Dimensions of Body:
14.5 inch (height) x 18.5 inch(width)
Bottom:
9.5 inch x 5.5 inch
Adjustable Handle:
48 inch
Place your order now!
EXCLUSIVELY for ‪#‎PRISMA2015‬ ! bit.ly/PRISMA-2015